Why Choose Go-Box?
Go-Box was created to give K-12 schools a fast, easy and inexpensive way to deploy large quantities of Chromebooks. Go-Box is designed, developed and manufactured in Newport News, Virginia, United States of America
Since 2016, nearly 1,000 school districts have used Go-Box to automate the repetitive enrollment and configuration processes on the new and existing Chromebook devices. With the experience of an estimated 1,200,000 Chromebook enrollments under its belt, Go-Box has best practices built right into the device to ensure Chromebooks are enrolled and configured exactly as needed for student use, at the highest units per hour throughput possible.
Schools using Go-Box are saving tens of thousands of dollars compared to traditional white glove fees. They're able to bring their Chromebook deployments in-house, without over-burdening IT resources.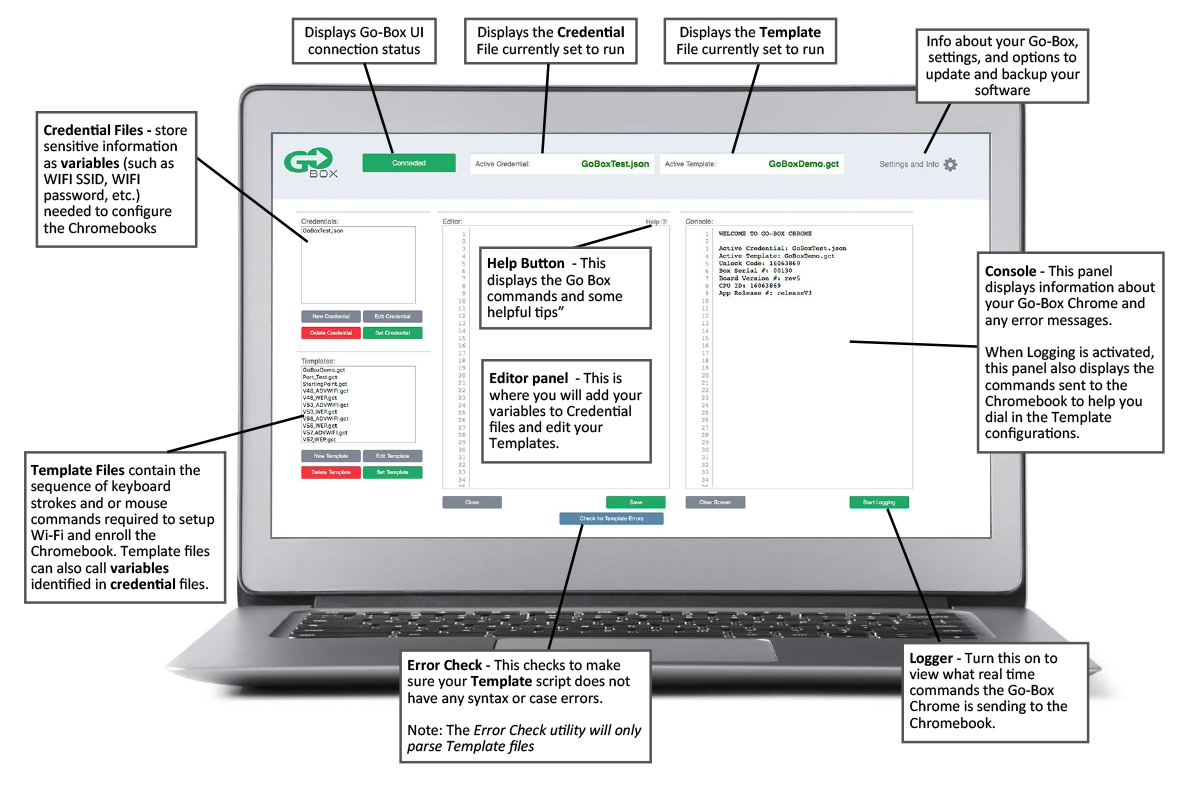 Step 1: Configure the Go-Box
Simply connect to the Go-Box User Interface wirelessly from any browser to quickly configure your enrollment script using a Go-Box pre-made template. Go-Box provides all current Chrome OS version templates on the Go-Box, and newly released versions are always accessible to customers on the Go-Box website for free.
Step 2: Deploy!
Once you're done with the configuration in step 1, all thats left is to:
Power up a new Chromebook.
Connect to the Go-Box using an included USB Cable
Go-Box executes your script and prepares the Chromebook for student use!
Your script simultaneously configures up to 16 Chromebooks in less than 2 minutes in most environments. Asynchronous operation on each USB channel provides the highest provisioning throughput.